DocUmeant Publishing's Feature Author

ocUmeant Publishing is pleased to showcaseauthors and their accomplishments. Here you will find more information about our featured author. As we continue to see our authors reach even greater heights we are proud to have been a small part of their authorship success journey. Join me in wishing congratulations to our author of the month ...
Bob Ieva

ob Ieva is as colorful an individual as the story he weaves in The Joey Toranetti Series. In addition to starting a successful writing career at 71, he enjoys cooking and playing guitar and he owns a successful travel booking business. However, it was his time growing up in Brooklyn, NY that inspired him to craft the Joey Toranetti novel series based on his experiences during the notorious crime family days. Bob now enjoys life in warm and sunny Florida with his wife and family where he owns a travel agency, and is known as the "Godfather of Travel."
Works
Red Brooklyn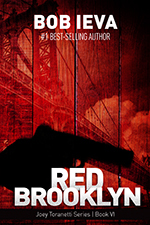 he skies of New York have turned a dark and ominous RED as Joey Toranetti takes on the Russian Mob in this latest thriller from best-selling author Bob Ieva's popular crime series. We find a Joey, now seasoned by life, facing an intense and complex threat as he uncovers a sinister plot full of international intrigue and dangerous crimes. Will this be the last threat Joey faces? Will he be successful in thwarting the mysterious Russian underbelly or will the challenge be too much even for this experienced hero? The answers are found in the pages of this wonderfully gripping novel.
Available in Print & Digital on Amazon.

Award winning #1 Joey Toranetti Series
The Italian Vendetta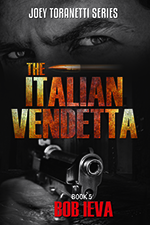 The New Brigade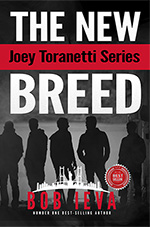 The Other Brooklyn
The first three books in the Joey Toranetti Series (available separately or in one volumne)
The Hitman | The Franchise | The Final Offer