DocUmeant Publishing's Feature Author

ocUmeant Publishing is pleased to showcaseauthors and their accomplishments. Here you will find more information about our featured author. As we continue to see our authors reach even greater heights we are proud to have been a small part of their authorship success journey. Join me in wishing congratulations to our author of the month ...
Tina M Nichols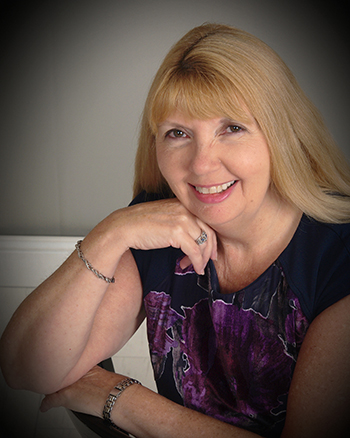 ina swears she was bitten by the writing bug probably further back than she can remember, attributing it to the tales and antics she recalls as a youngster growing up amongst a whole passel of aunts, uncles and cousin. Now with her own family there are even more stories to inspire ideas, even collaborating with granddaughter Harmony for a poetry contest and finishing second.
Though a Missouri girl, a graduate of East Central College in Union Missouri with a degree in Criminal Justice, she, her husband Tom and family have resided on the Florida Gulf Coast for twenty-five years, arriving the same month that Hurricane Andrew. Among the many hats she wears is office manager at a local law firm and now has donned a new one with the plunge into the literary world with her first release of You'll Come to Me.
Besides her love of travel and history, Gatlinburg Tennessee being one of her favorite places to go, Tina loves family vacations and reunions, doing genealogy, reading, crocheting, baseball and soccer. A lover and spoiler of animals she unabashedly admits her little Morkie Marshmallow absolutely rules the house.
.
Works
You'll Come To Me—Dusk to Dawn Series, book 1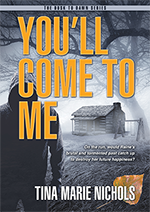 marriage of violence and control is not love and for Raine the moment of truth has come, the dark night of the soul is upon her but will she will find her way? You'll Come to Me is an electrifying story of strength and courage that will grip you until the very last page. 

As she fights to survive, what will Raine eventually find? An unexpected love that heals and restores her life, or will she remained trapped in a life of shadows an never moving into a new life of light?
Available in Print & Digital on Amazon.